Demo Lectures:
Available: 100% Lectures.
Product Detail:
Recorded video Lectures of the live batch.
Approx. 400 questions are solved in class. All questions of the new Study mat and relevant questions of Old course of CA and CMA are covered. No need to refer to any other books.
Internet Requirement: 
For Single Device Activation: Only one-time internet is required (at the time of activation of lecture).
For Double Device Activation: Internet is required every time at the time lecture login & logout. To watch the lecture on the 2nd device students need to logout from the 1st device.
Study Materials: Question Book-1, Solution Book-1, Concept Summary Book-1 & Hand Written Book-1
Query handling: Generally, students don't get any problems as it incorporates answers to all doubts asked in class. Still, Students can WhatsApp/Call to sir on the given number and ask their doubt.
Dispatch of Parcel: Within one to two days of payment, we will dispatch the parcel at your address via courier or speed post.
Views: We count video playback duration not the number of views. Max playback duration is 1.8 times. It means 10 minutes" video can be played for 18 minutes.
System Requirements:
Device: Laptop/Desktop & Mobile (Lecture doesn't support on Motorola & Apple Devices)
No of Device: The lecture will be activated on two devices, one on a laptop or desktop and another on a mobile.
Operating system: window 8/8.1, window 10, window 11 & Android (Support on Android 6.0 & above)
Processor: Minimum Core 2 Duo 2.0 GHz Ram: Minimum 2 GB (4 GB Recommended)
Contact Details: Mob: 9910793970 / 8800415410; Mail: nslpoint@gmail.com
Note:
NS Learning Point may ask for the buyer's ID proof and ICAI/ICMAI registration details before activation of this package.
Laptop format/Window Change: In case you need to activate the same key again in the same laptop due to laptop format/window change or any other reason than we reactivate the lecture one more time without any charges. However, you have to pay an additional 1000 if you need to change your laptop after activation. Only a one-time laptop will be changed.
ClickHere to download lectures Content
Lectures                                                             

 (1)   Forex 
(2)   Time Value  
(3)   Stock Exchange  
(4)   Mutual Fund 
(5)   Derivative (Future) 
(6)   Derivative (Option) 
(7)   Derivative (COCF)  
(8)   Portfolio  
(9)   Security Valuation (Bond) 
(10) Security Valuation (Share) 
(11) Merger & Acquisition  
(12) Interest rate risk Management  
(13) Security Analysis  
(14) Corporate Valuation 
(15) International Financial Management 
(16) Capital Budgeting 
(17) Risk Analysis in CB 
(18) Leasing Decision  
(19) Money Market Instruments 
CA Nagendra Sah is a widely acclaimed Chartered Accountant in the field of Financial Management, qualified Chartered Accountancy with highest Marks in Strategic Financial Management (SFM). He teaches SFM to CA/CMA final students and Cost and Management Account and Financial Management & Economics for finance to CA-Inter Students. He has cleared all the levels of CA examinations in his first attempt. He completed 12th as well as graduation in Science with Statistics honours from the esteemed Tribhuvan University. He had been a University Topper and awarded by University for securing highest marks in Statistics as well as Mathematics.
He is a premier author who wrote Strategic Finance Management (SFM) book for CA Final, Cost and Management Accounting (CMA) and Financial Management & Economy For finance for CA Intermediate.
His Summary book is one of the most popular books among CA & CMA Students which is beneficial to revise whole syllabus in less time with concept.
CA Nagendra Sah is a firm believer of conventional and customary practices being adopted in training and coaching for over many years. He is a Chartered Accountant who took up teaching as a professional, who believes in a teaching methodology that relates to human brains.
His Goal is not only to enable students to pass in CA Exam but also to Provide tips and Knowledge to earn money from Stock Market by trading in Equity, Bond, Derivative, Currency, Commodity and unit for Mutual Fund.
His students get a practical linkage of concepts with actual financial data of company and economy. They get awareness of government policy, RBI policy, global market that affect Indian Stock Exchange.
He also provides practical knowledge of excel sheet for financial planning (like installment calculator etc)
His intense urge to bring about a sea radical change in the traditional teaching techniques and pedagogies has culminated in the form of this institution.
Scan QR & Pay to get assured cashback up to Rs100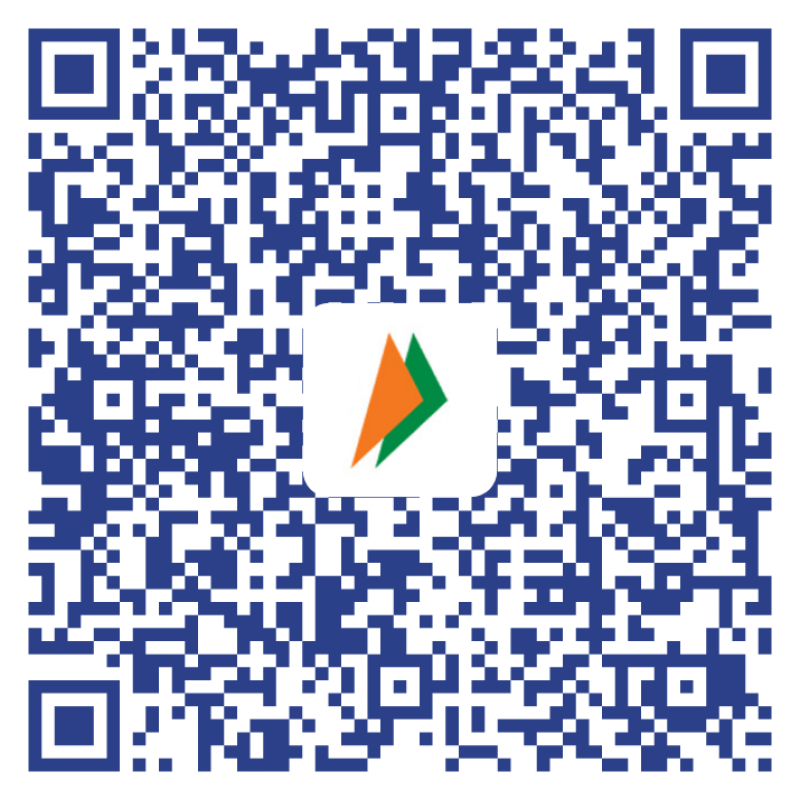 After payment is done please WhatsApp (8800415410) or mail (nslpoint@gmail.com) Payment Snapshot and the Following Details to place your order.

Name:
Mobile Number:
Email Id:
Courier Address:
Lecture:
Validity:
Mode: